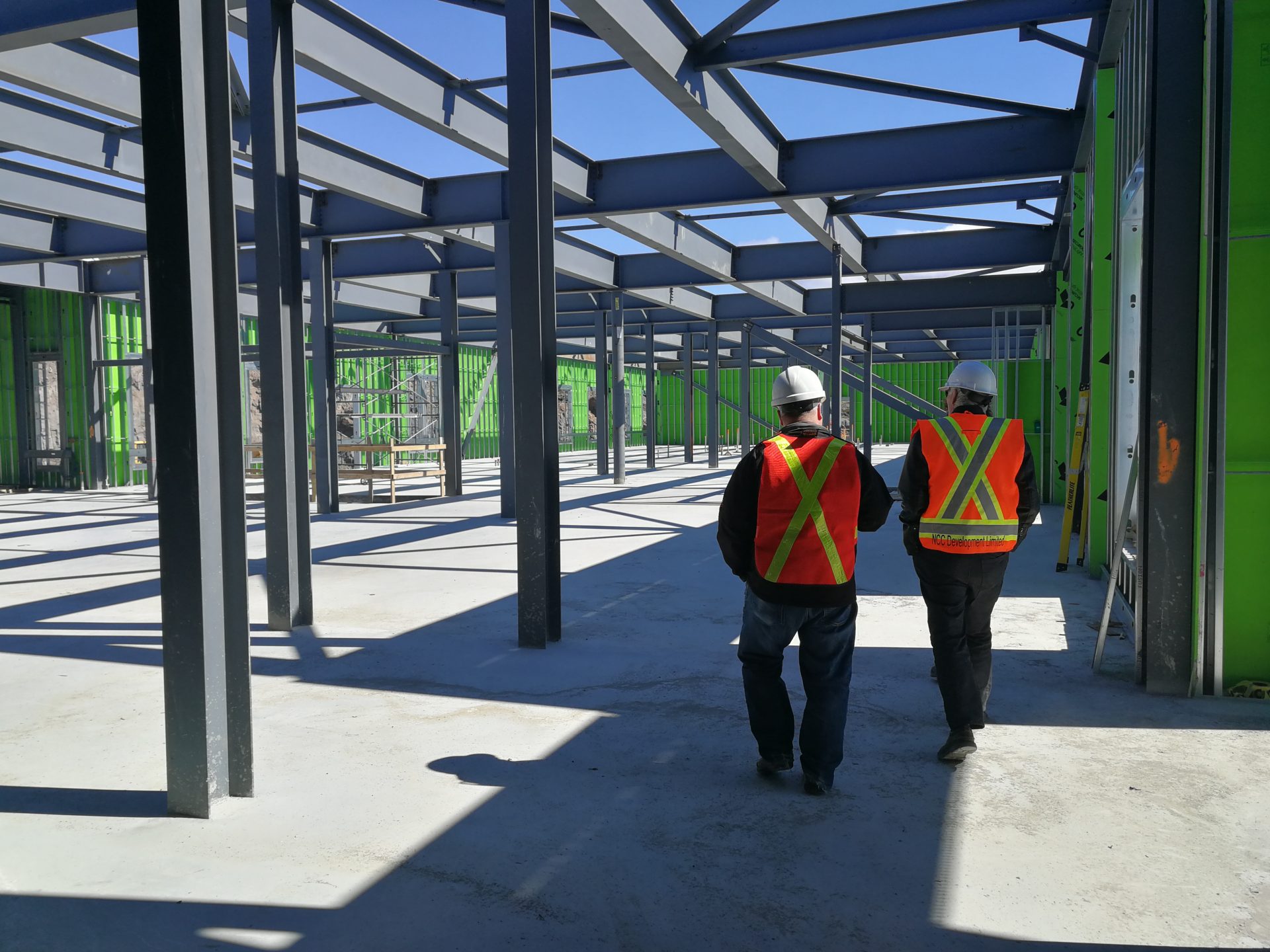 Mission
To support the thirteen Qikiqtani communities achieve self-reliance through strategic partnerships, innovation and investments.
What We Do
QBDC was created to stimulate local and regional economic development opportunities. We work to build prosperous, more self-sufficient communities; we cultivate strategic partnerships in order to build essential infrastructure, we advance new and innovative solutions to enhance economic development, and we leverage third party investments to support communities in advancing their visions.
How We Do It
Community Partnerships
QBDC partners with communities to deliver projects. We work with your community to access funding, to develop sustainable solutions and to deliver and manage your project. We structure project ownership so that the community has participation and will realize long-lasting benefits.
We believe that a key factor of project success is Inuit employment, on-the-job training and mentorship, and local participation. We work with your community to maximize local and Inuit participation in your project and ensure training and skills development is part of project delivery. A project that is community-driven and delivered brings the greatest economic benefits to your community.
We are committed to our Region.
Collaboration
QBDC proactively aligns synergies and supports discussions that promote advancement and growth for our Region.
We pursue infrastructure and programming initiatives that align with the priorities of Qikiqtaaluk Corporation, as well as the Qikiqtani Inuit Association (QIA) and Nunavut Tunngavik Inc. (NTI). We connect the partners needed to move from ideas to delivery.
We are dedicated to creating opportunities.
Innovation, Investment and Determination
At QBDC we know that building stronger, more self-sufficient communities requires innovation and new approaches for project delivery. This is why we push the boundaries in everything we do.
We develop and pilot new project delivery models. We invest in and test new and innovative technologies and northern building techniques. We form strategic partnerships with businesses, developers and investors. We advocate for fair and equitable federal investments and Inuit prioritization in economic development opportunities in the Nunavut Settlement Area.
We are determined to make the difference.