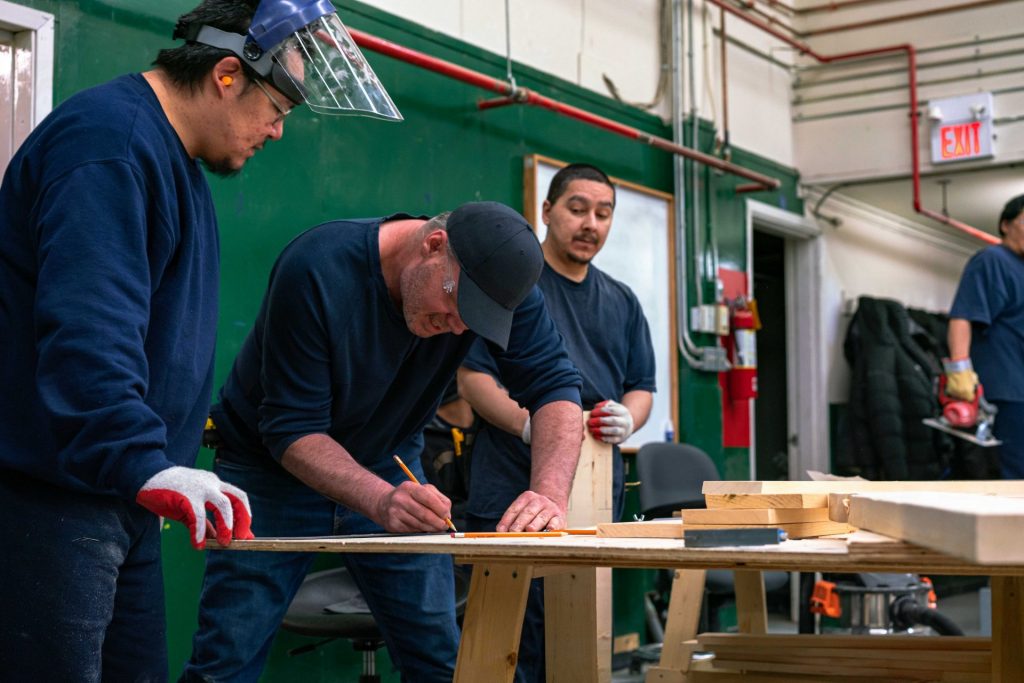 QIL Employment & Training Division
What We Do
The Employment and Training Division supports project developers, contractors and companies recruit, train and employ local and Inuit workers. We provide catering, housekeeping and other camp services to remote mine and camp sites across Nunavut.
How We Do It
Grow and enhance Inuit labour force.
Many companies find the contractual obligation for Inuit and local employment confusing during bids and challenging during project delivery. We are here to bridge the gap. We plan and coordinate job fairs to recruit workers. If specific skills are required, we plan, coordinate and deliver specialized training to develop a competent and skilled crew for your project.
We support trainees and local workers from project start to finish. We take care of your local workforce to ensure they are healthy, happy and growing their capacity. We work with individuals to realize their training and career goals.
Our goal is to sustain employee commitment and retention on your worksite so you can successfully deliver your project and meet or exceed contractual obligations for local employment.